Best Forex Cards For Students from Thevally Kollam - Kollam
Tuesday, 8 March 2022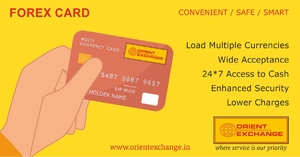 Contacts

Orient exchange

8884445321
Item description
If you are planning to study abroad? Then choose our best forex card. We are an RBI authorized foreign currency exchange company in Thevally Kollam, providing the best forex cards for students. Our Forex cards provide greater security and the best protection against theft. Travel cards bring you lots of benefits like
1. Better exchange rate, 
2. low risk, 
3. travel cashless,
4. multiple currencies.